Some of our latest apps
What Parents are saying
This is awesome because I always get F's and this app really helped me. — Marissa Petrozzi

Excellent! My 7 year old niece loves this. Now she knows Multiplication! — Lilynnana Kenny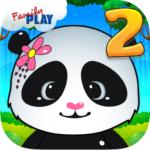 No mess ups! This app didn't mess up at all and my little boy and girl loved it! — Tyce Guillaume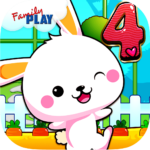 Oh my goodness! This app is so fun and it's not hard to play it. I like it better then my school work!! — The Unicorn Sarah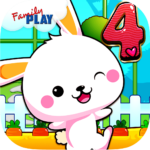 This is just adorable and entertains the teaching of basic concepts. Toddler will be mesmerized — Susie Frenchy

Perfect app to help teach small children. Kids will love the character and music as well. Has great positive reinforcements when kids select the right answer. Very well done.
— Theroxtar

Really cute app that teaches basic learning. Well worth it. I like how it focuses on both language/alphabet as well as numbers and shapes in the single app. The levels gradually getting harder is a nice touch too. — Child Learning

Love this app. I was looking for similar apps for my little brother, but this one is the best. The friendly voice for each action is helping a lot. Nice graphics,awesome app for little kids.   — Nekoi13

"Me and my wife, Sharon, were curious about how our child Riri is enjoying the apps we bought for her. My wife asked me if she's actually going to learn anything. So, FamilyPlay provided us with reports and we're happy about it."
Radcliffe Ong
Davao, Philippines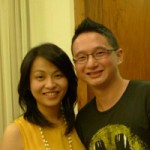 "My child is having fun with Math and she's improving. She doesn't like to be disturbed so getting reports through email is a great thing. I can still connect with my kids."
Michelle Clark
Stockton, California


Make way for the Pirate of of seas as he navigates a fun filled learning adventure for 2nd graders.